Blog
The skills shortage in the UK is becoming a worrying statistic for many employers who have hit a brick wall trying to find workers with the required skills.
Many companies are now paying "well above market rate" in order to attract those reluctant to leave their current employer.
"Some 56% of the firms surveyed said they had had to increase the salary on an advertised role to get the skills the needed over the past year.
For small and medium-sized firms, the average increase was £4,150.00, while for larger firms it was £5,575.00, according to the survey."
A huge factor of the increasing skills gap is the uncertainty of Brexit and the affect this will have on the economy. As a result this has caused many EU nationals to become more wary of moving across. The lack of clarity over the imminent change in immigration rules is the main factor of the sharp decrease of EU workers in the UK over the last three months.
Steve Hill, The Open University's external engagement director, is urging companies to review their recruitment and staff development programs:
"Now faced with a shrinking talent pool, exacerbated by the uncertainties of Brexit, it is more important that employers invest in developing their workforce"
Read more on this: http://www.bbc.co.uk/news/business-40475702
It's no secret that software developers are in high demand around the world. The digital skills crisis has meant that good developers are not only hard to find, but often have the luxury of choosing from more than one job offer. 
So what makes a 'good developer'? As an IT recruiter, Cathcart Associates knows the skills employers that look for in a web developer.
Read more: http://www.creativebloq.com/advice/the-4-most-in-demand-programming-lang...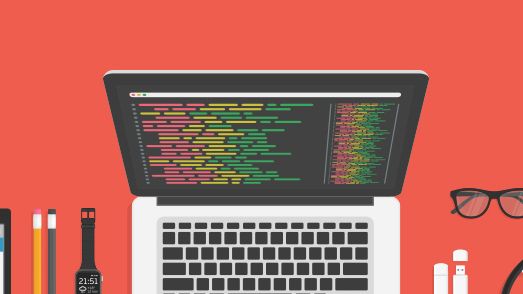 With the recent election and the uncertainty of Brexit, it would be natural for the outlook of employment in Scotland to look grim.
However this is certainly not seen to be the case as Scotland identifies a rise in both permanent and temporary opportunities. With the demand for staff increasing amongst various sectors including banking and finance, Scotland have a very optimistic view on the economy and employment front.
"Scotland's jobs optimism increased by 5 points since the first quarter, with those looking to hire staff outweighing those looking to shed jobs by a balance of +2."
With this in mind, it is important to still remain cautious as fears grow over the consequences of a hard Brexit. "The simple truth is that some sectors will stall without skilled workers from overseas, which would result in the UK economy entering a tailspin."
Read more on this:
http://www.insider.co.uk/news/job-prospects-triple-whammy-uncertainty-10610457
Cathcart Associates, a specialist IT recruitment firm headquartered in Edinburgh, was the exclusive recruitment partner at the recent Digit IT Leaders conference, which took place at Dynamic Earth this year.
The conference hosted a series of inspirational and informative speeches from key players in Scotland's IT sector, including Polly Purvis, CEO of ScotlandIS, and Helen Marshall, head of technology transformation at Yodel, who spoke of driving innovation and business improvement through technology.
The event was geared towards senior IT and digital leaders and aimed to encourage people to share knowledge and information, learn about best practice, and collaborate in an open, friendly environment.
Determined to be part of the solution to the digital skills gap, Cathcart Associates recently urged employers to be more open minded when hiring for digital roles, encouraging them to look beyond a candidate's technical ability and take into consideration wider background experience and possible transferable skills.
Gordon Kaye, managing director at Cathcart Associates, said: "It was an honour to be the exclusive recruitment partner for the Digit IT Leaders conference this year and to meet and mingle with industry to discuss innovation within the sector.
"Conferences like these are a brilliant opportunity for everyone to come together and learn from one another, find out what's happening in the sector and also to discuss openly and honestly about the issues threatening the industry's growth and what can be done. We had a fantastic time at the event and very much look forward to seeing everyone again next year."
As well as focusing on the challenges that are facing IT and digital leaders, the event also looked into the likes of critical considerations of leadership and the digital industry's poor reputation for 'soft skills' and how this can be improved.
Cathcart Associates are specialist IT recruiters focused on recruiting high calibre digital professionals into a wide range of exciting, fast-paced roles within the tech industry. Founded in 2009, the firm is headquartered in Edinburgh with offices in Manchester, Hamburg and Bangkok.
Blog Archive